AADHAAR ENABLED PAYMENT SYSTEM (AEPS)
PayRupees Provide all types of Services related to AEPS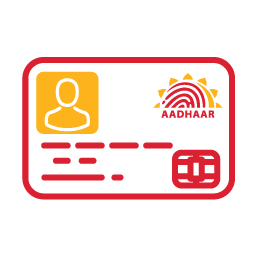 AEPS is a bank led model which allows online interoperable financial transaction at PoS (Point of Sale / Micro ATM) through the Business Correspondent (BC)/Bank Mitra of any bank using the Aadhaar authentication.
How to get it:
Provide KYC (Know Your Customer) information to open a new account
Aadhaar Number should be linked with bank a/c
Service Activation:
None
1-2 minutes post Aadhaar seeding
What is required for Transaction:
Remember Aadhaar
Give Bank name
Present self (Aadhaar holder) with Bio-metrics (Finger and/or IRIS)
Assisted mode
Transaction Cost:
NIL to customer
Merchant or BC may get charged or paid based on bank's discretion
Services Offered:
Balance Enquiry
Cash Withdrawal
Cash Deposit
Aadhaar to Aadhaar funds transfer
Payment Transactions (C2B, C2G Transactions)
Funds Transfer limit:
Banks define limit. No limit for RBI.
Disclaimer: The funds transfer limits are based on available information and may vary based on banks.
In order to further speed track Financial Inclusion in the country, Two Working Groups were constituted by RBI on MicroATM standards and Central Infrastructure & Connectivity for Aadhaar based financial inclusion transactions with members representing RBI, Unique Identification Authority of India, NPCI, Institute for Development and Research in Banking Technology and some special invitees representing banks and research institutions.
The working group on MicroATM standards & Central Infrastructure & Connectivity has submitted its report to RBI. As a part of the working group it was proposed to conduct a Lab level Proof of concept (PoC), integrating the authentication & encryption standards of UIDAI, to test the efficacy of MicroATM standards and transactions using Aadhaar before they are put to actual use. The PoC was successfully demonstrated at various venues.
AePS is a bank led model which allows online interoperable financial inclusion transaction at PoS (MicroATM) through the Business correspondent of any bank using the Aadhaar authentication.AePS allows you to do six types of transactions.
The only inputs required for a customer to do a transaction under this scenario are:-
IIN (Identifying the Bank to which the customer is associated)
Aadhaar Number
Fingerprint captured during their enrollment